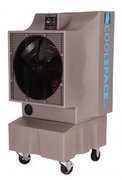 Cool Space Evap. Cooler
GLACIER-18-VD 2800 CFM Variable Speed Portable Evaporative Cooler with 1200 sq. ft. Cooling Capacity
The GLACIER-18 portable evaporative cooler has a sleek, yet durable, design and will cool an area of up to 1200 square feet. All you need is an outlet and a standard garden hose and you're ready to fill up, plug in, and cool down. Don't miss these great features:

Use indoors or outdoors in any well ventilated space
1200 sq. ft. of cooling coverage
Large, built-in, 16 gallon water reservoirs for extended use
Edge coated, 8" thick cooling media for durability, performance and 33% more cooling surface than the standard 6" cooling media
Ground fault protected electrical cord for additional safety and a cord wrap for easy storage
Swivel, locking casters for easy maneuvering
Low water shut-off to extend pump longevity
Tough, UV resistant, durable roto molded polyethylene housing
Drain plug and flush valve for water removal
Conveniently located reservoir cap allows easy water treatment access
Quiet - comparable to light rainfall
Power Supply

110V/1ph/15A minimum branch circuit
Fan Amperage

2.9A
Fan Motor

High efficiency, totally enclosed .75hp/110V/60Hz, Variable Speed
Fan Size

18"
Airflow

700 - 2800 cfm
Cooling Media

8" thick, high efficiency, cross corrugated, angle fluted formulated cellulose treated with a thermosetting resin for strength and to prevent growth of algae
Water Supply

Garden hose connection or portable supply tank. Unit includes in-line pressure regulator that guarantees reliable operation for inlet pressure up to 120 PSI
Water Reservoir

Internal 16 gallon capacity
Unit Dimensions

26" wide x 24" deep x 44.5" high
Weight

150 lbs
Click here to book...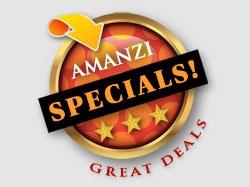 For our weekly special you can type in "WEEKLY SPECIAL" as coupon code in our online reservation system and receive an additional $10 off any rental more than $200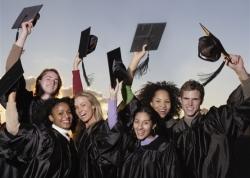 A party that is sure to please even the toughest of teenagers. Make this the coolest graduation party of the summer.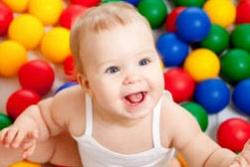 Do you have a great event planned and want to sit back and be a guest at your own party? Let Amanzi Party Rentals take care of all your party rental needs.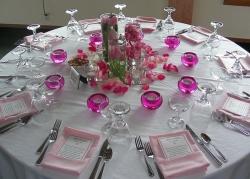 Sensational Amanzi Weddings
You've got the church and reception facility booked for your big day. However, you still have to worry about making it reflect your style.